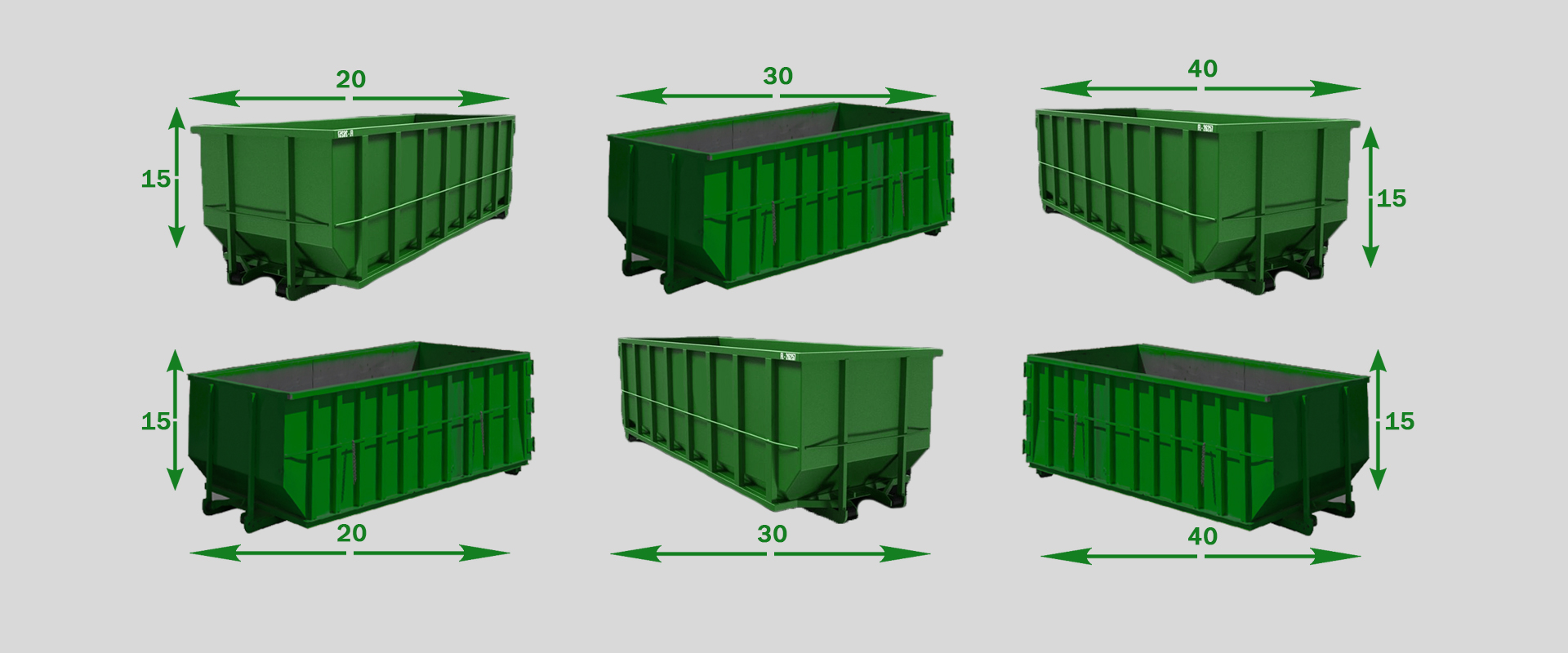 METAL CONTAINER SERVICES
If your business generates large amounts of scrap metal, or if you just have a one-time need for pick up, our convenient roll-off container service makes recycling your scrap metal easy and profitable. Our service is easy and convenient to use. We have 20, 30, and 40 yard commercial and industrial roll off containers that can be placed at your business location or job site. Call us and tell us what you need. We will drop off the right container for you to fill with ferrous or non-ferrous metals. When you're ready, call us to pick up the container.
Our 20-yard containers hold a smaller volume of recyclables and can be filled quickly. They can be used to store materials on your property for a limited amount of time. If you find you have different needs, the container can be quickly swapped for a different size.
The most popular container is the 40-yard container which holds a large volume of light material and can be used for an extended period of time. This container is ideal for big clean-up projects and large recycling requirements. They can be swapped out quickly so your work continues uninterrupted. Where appropriate, we'll work with you to establish a regular pick up schedule that meets your company's needs. Please contact us if you have any questions